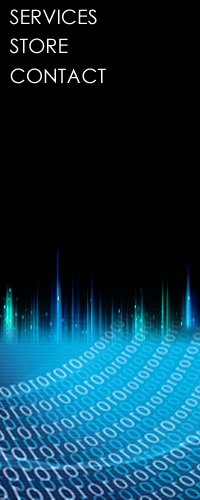 Web Design
Online media is the most effective marketing tool available today, not to mention the most affordable. Innervision offers web site design and web hosting solutions that's are meant to fit into everyone's budget - we detail out all costs involved within our free quoting process from design through yearly hosting fees without any hidden charges.
We will enable you or your business to reach out to customers that you never knew even existed. Innervision will develop your site so that it will grab the attention of anyone viewing it and at the same time clearly explain your message. As well as designing a site we optimize your website to ensure that it will be searched by major search engines which will effectively further promote you and your business. If you have any questions/concerns or would just like to discuss web based solutions we can provide your business - feel free to contact us!
Get Started Today - Contact Us for your FREE QUOTE,
We guarantee our rates cannot be beat - bring in a competitors dated quote and we will beat it!
Included in website designs:
Key Word/Search Engine Optimization: It doesn't matter how good or user friendly your website is if it doesn't bring consumer traffic. We review your market and competition and embed keywords that will guide people to your site. These keywords are used by major search engines such as Google, Yahoo and Bing. We help identify and target keywords that are most related to your business.
Graphic Design: Innervision will provide your website with fresh, new and vibrant professional graphics and photos to make your site unique, highlight your business, while impressing your target audience. We will incorporate logos, banners, animations or whatever else you need to personalize your site. Please check out our Portfolio of completed websites to view our graphics abilities and quality.
Email: Up to 5 email addresses are included with the your website if your domain name and site are located on Innervision Servers. More can be added at your request.
Web Hosting: Innervision offers extremely affordable web hosting solutions through our servers provided by Websitesource.com; When your host server is down, it's not good for business. That's why you want a web host with a proven track record of unparalleled tech support and reliable, cheap web hosting and that is why Innervision has choosen Websitesource's proven track record to supply all of our web hosting needs. Linux servers are custom built to our own standards of quality and hosting reliability. Websitesource are 100% US based and don't outsource technical support so we can ensure that our website hosting standards are maintained at every level.
Web Hosting Security: In today's rugged web terrain you need to protect your domain name and web site. Websitesource's eliminates security threat and deliver multi-levels of security. The web hosting servers are protected from DDoS attacks and other forms of security risks. The hosting data center has gone well beyond the industry's standards for security and intrusion protection.
CLICK HERE TO DOWNLOAD EntireWeb's 5 Crucial Components of Web Design
Other Web Design and Hosting Services we can provide with your Web Site:
osCommerce: Innervison utilizes osCommerce online merchant open source software that features a rich set of out-of-the-box online shopping cart functionality that allows store owners to setup, run and maintain online stores with minimum effort, costs, fees, or limitations involved. Whether you are a large company, small business or personal business owner; we have the eCommerce solution for you that will allow you to keep inventory, process and ship orders and even track customers favorite items for future marketing use. We also can provide your eCommerce store with SSL certificate sercuity through COMODO SSL which is a secondary security measure for safe online transactions..
Database / Form Input Design: Whatever type of data entry and processing need you may need on your site we can provide. Innervision will create and normalize the data you would like gather in the most effecient and user friendly way possible.
Video or Audio Streaming: You can utilize video or audio samples within your website; and Innervision can also compress and render high quality videos into internet friendly downloadable files.