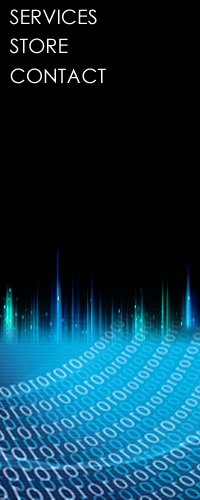 All you need to do is email InnerVision a small amount of information to get started on your - website or graphics need.
If you feel more comfortable talking directly with us - just call and discuss your need with us or email us your name - phone number and best time to call and we will contact you directly.
Otherwise just go ahead and email us as much information below as possible.
Email us your contact information: name, business, phone #, email address, etc... And let us know when it is best to contact you.
Describe to us whether you are looking for a new site, refurbishing an existing site or just need maintenance or updating of a current site... Let us know if you are looking for graphics and presentation needs such as flash, logos, video/dvd editing or movies, etc...
Let us know if this is a business or personal website or graphics need.
If a business what type and give a brief description of your business?
WEBSITE NEED: Any details that you would like included in your website... ex. personal email addresses, tables-data entry, provide a membership system, forums, shopping items, accept credit card payments, design characteristics, artwork/theme, streaming video, flash graphics, etc...
Do you currently have a logo? If no, do you need one?
Do you currently have a domain name - if yes, what is the URL? if no, do you have any ideas for your domain name - if you don't we can help you with selecting one.
Do you require web hosting for your site or do you currently have web hosting arrangements.
GRAPHICS NEED:What type of graphics design are you in need of - Logo, Brochure, Flyer, Catalogue, Stationary, Business Cards, Poster, Mailing, Magazine Ad, Trade Show Ads, Product Labels, etc...?
Attach any images, pictures or logos you may currently have that you would like to have incorporated into your graphics or website. JPG format is preferred - but we support all formats.
Do you need printing?
VIDEO/DVD - NEED: briefly describe what you are using the video/dvd for, is it for online use - streaming video, an instructional or training video, seminar, trade show backdrop, commercials, company profile, product or service showcase, weddings, etc...
Do you know what approxiamate length your production will be?
Do you have existing footage? If yes, approxiamately how much footage. If no, do you need footage taken?
If you have footage - what format is it currently in?
That's all we need!
We will have your formal quote available 2 days after contacting you by phone or email.
THANKS for your inquiry and the opportunity!
Contact Innervision - Free Quote